How to Search for a User
Last updated
While logged in to SecurityTrax, on any page, click on the Search icon

on the top navigation bar.
Note: To cancel the search, click the Search icon , again, or click anywhere outside of the search box.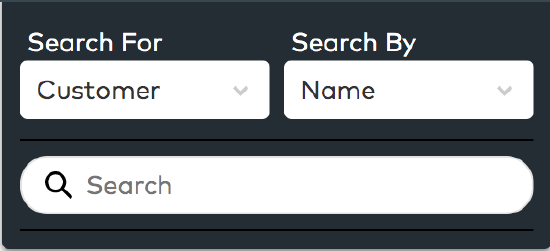 Select User from the dropdown menu
Using the Search for dropdown menu, select the User option.
Then, Select the Search criteria
Using the Search by dropdown menu, select the item by which you would like to search.
Enter Search string
Click into the Search field and begin typing.

Note: As each character is entered, a list of results, or the message "Sorry, no matches found," will appear immediately below.