Twilio Setup
Last updated
Introduction
In order to send Text/SMS messages from SecurityTrax, you will need your own Twilio account, which we will integrate into your site. This four step guide will provide you everything that you need to get started and enhance your communication with your customers.
Create your Twilio account
Visit this link: https://www.twilio.com/try-twilio
Get a Twilio phone number
This is the phone number that text messages will be sent from.
On the left navigation select Phone Numbers > Manage > Buy a number
Search for a number based on where your company in located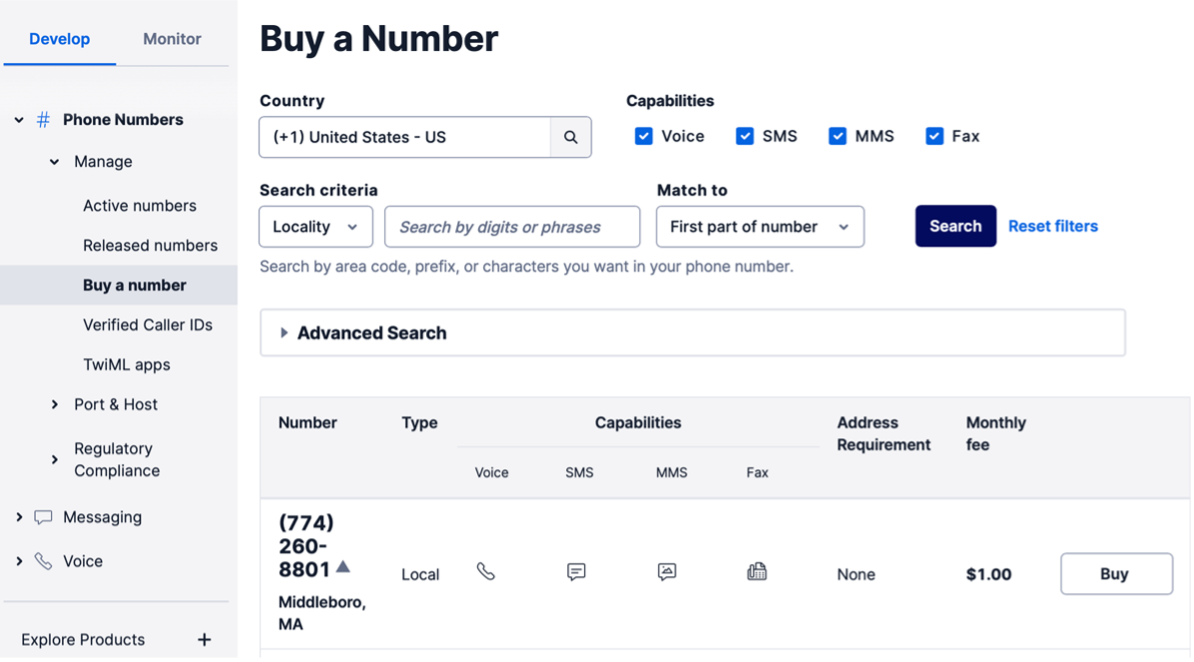 Provide payment details and enable AUTO RECHARGE
Make sure you setup AUTO RECHARGE so messages don't fail due to insufficient funds.
Provide necessary account details to SecurityTrax
Email the following information to your account manager or support@securitytrax.com
We will need two items from the console home:
Finally, we will need the phone number you purchased